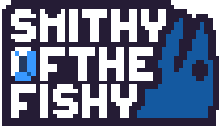 Smithy of the Fishy (Post Jam Version)
A downloadable game for Windows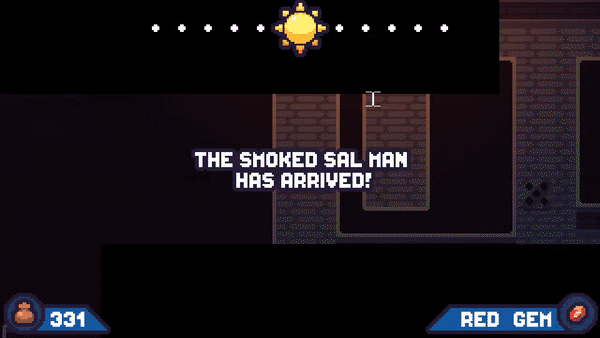 Smithy of the Fishy is a game created in 48 hours by @imlazyeye (Programming), @BenStarDEV (Art & UI Design), and @Failpositive (Music & Sound) for the 27th GM48 game jam. This version includes some polish that was not able to be applied before the end of the jam.

In Smithy of the Fishy you will traverse randomly generated dungeons, obtaining as much treasure as you can while avoiding the numerous hazards around you. Be careful, because all the while you are racing against the clock — if you are still in the dungeon by the time the sun reaches the end of its path, you will be whisked away from the dungeon with only half your treasure! Make sure to find your way back to the door in time!

For news on updates and development for future versions of this game, you can follow our Twitters linked above! With enough support and positive reception, we hope to expand this game much further into bigger, better, and fishier things. :)
Please do not use this build in your consideration for voting on the GM48 website, as it contains content and fixes that were not present in the submitted version (which can be found here).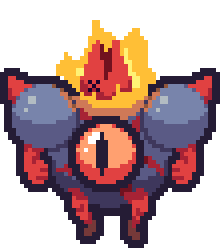 Download
Click download now to get access to the following files:
Smithy of the Fishy.zip
9 MB
Comments
Log in with itch.io to leave a comment.
will there be new content added to the game anymore?
This game is absolutely amazing, but to make it better you could add more stuff to the game so it doesn't become repetitive. Other than that, the art, music and game itself is really well made, thank you for making this! :)
Thank you so much for your feedback! We're really glad you enjoyed it, and would love to add more content to a later release -- this was just our 48 hour post jam version. Thanks for playing!
Hey thanks so much for playing our game! We really enjoyed watching your playthrough :)

Smithy of the Fishy is short, fast paced, and full of fishy fun. Some really rad music adds a lot to the experience, keeping the player wanting more of the dungeons, and the silly voices are funny to hear and work well in such an odd little game. I'm curious to see what could come of this in the future.
Good job, devs.
God tier fish smithing 10/10
It was a hilarious game to play and it's also technically nice work - the graphics, character designs and all that look really great. When the Sal-Man gets you and the treasure flies all round you with that "whee" sound effect, you can't even get mad at that.
I'd like to invite your game to take part in our contest, the Game Development World Championship!

Cool game guys! smoked sal-man cracks me up xD that name tho.